Division: Software Development
Position: Web Application Developer III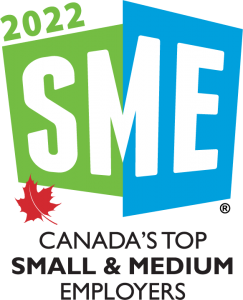 Software Development is one of Atrema's three business units; and is focused on the architecture, design, development and maintenance of customized web application solutions for business customers of various sizes.
Atrema takes pride in employing experts in the field to provide exceptional support to our customers. Atrema employees are efficient and self-motivated individuals who are dedicated to making a contribution to the team.
The successful Atrema employee is one whose desire to further their knowledge and stay current with ever-changing technologies drives them to be lifelong learners. Atrema employees are open to being vulnerable and willing to fail.
---
Duties & Responsibilities
Web Application Developers are generally responsible for writing, maintaining and testing code for multiple custom software solutions developed by Atrema. Web Application Developers are required to work effectively in a team environment as well as independently. This category includes, but is not limited exclusively to:
Write, maintain and test code for multiple custom software solutions and multiple customers
Collect, understand and evaluate the needs of end users to determine software requirements
Write clean, efficient, and testable code
Integrate with back-end databases and APIs
Create intuitive and functional user interfaces
Upgrade and repair existing programs
Suggest new features to improve program navigation and operation
Maintain software documentation
Prioritize and manage multiple demands for several software projects at one time
Work independently and as part of both local and remote teams
Assist Entry Level developers with complex problems
Overall
All employees at Atrema are expected to undertake administrative tasks and adhere to corporate procedures. This includes, but is not limited to:
Create, maintain and follow procedural documentation

Notify the Accounting Department whenever a change is made to a billable service or item

Rapidly establish a good working relationship with customers and peers

Maintain accurate and timely records of all absences and exceptions to regular work hours (examples: sick time, vacation time, overtime, appointments etc.) in required format

Maintain accurate and timely Timetracker entries for reporting and billing purposes

Adhere to all corporate policies and procedures outlined in the Employee Handbook and Code of Conduct

Ensure all customer and proprietary information is kept in strict confidentiality
---
Qualifications & Requirements
The minimum qualifications for this role include:
At least five years experience developing enterprise or commercial software products
Work effectively in a team environment as well as independently
Hold a post-secondary degree or diploma in a related field or equivalent work experience
Experience with Angular, C#, .NET, PHP, MS SQL Server
Experience working with front-end web technologies including HTML, CSS, JavaScript
Experience with JavaScript frameworks and libraries for developing interactive content
Knowledge of Object Oriented Programming and web application development
Attention to detail
Willingness to learn and stay current with new and changing web technologies
Strong communication skills (written and verbal)
Strong problem-solving skills
Strong organization and time management skills
Ability to balance and manage multiple sources of information including verbal communication, individual email inbox and project specific tracking systems
Diligent in planning actions and including a way back from potential problems that may arise
The following qualifications would be beneficial to the role:
Experience with NodeJS
Experience with MongoDB
Experience with Docker/Kubernetes
Knowledge of Azure DevOps
Knowledge of mobile web methods including responsive design
Basic knowledge of SEO and improving web performance
Project management skills within a fast-paced work environment