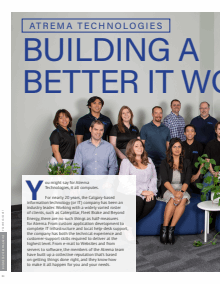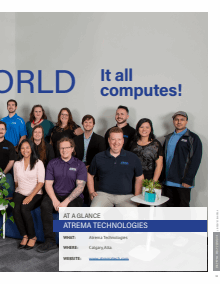 You might say for Atrema Technologies, it all computes.
For nearly 20 years, the Calgary-based information technology (or IT) company has been an industry leader. Working with a widely varied roster of clients, such as Caterpillar, Fleet Brake, and Beyond Energy, there are no such things as half-measures for Atrema. From custom application development to complete IT infrastructure and local help-desk support, the company has both the technical experience and custom-support skills required to deliver at the highest level.
Atrema is excited to share that we have been featured in the Technology section of Business View Magazine!
Read the full article here Business View Magazine – July 2023