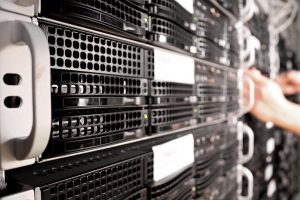 Website and Email Hosting. 
There are so many options for you to choose from adding to the list of decisions a business needs to make.  Who's the best?  Who has the best support? What are the costs involved? What options are included? And the list goes on…
We all know that you need to be different in order to stand out in the sea of sameness. Using free templates that are instantly tagged as "seen it" will cause your site to be ignored.  When you combine a professional hosting package with professional web development + professions SEO + professional digital marketing then you astronomically increase your success rates.
Why Choose a Professional Web Hosting Service Like Atrema Technologies
Having a reliable web hosting service is an essential part of running a business, especially today when businesses are being forced to do more digitally. You need to ensure that your provider can give you the right tools to handle any issues. Site load times, high online traffic, or any connectivity or site and server downtime are just a few.
As well, don't overlook support and support availability! Atrema's professional hosting services alleviates the stress of  you having to dealing with these issues while also providing you with much-needed benefits
In this article, we will share four reasons why a professional hosting service will serve your business long term.
1. Receive greater freedom on your site's content and media
Your site's content is your ticket to getting more online traffic. By curating a catalogue of informative and engaging content, you'll get to increase the number of visitors to your site by employing different Search Engine Optimization (SEO) strategies.
Unfortunately, some free or cheap web hosting options can restrict you from some aspects on your website. Your site's restrictions can range from the type of content you can post to your media's size limitations. Although this won't be an issue for younger businesses, it can be a conflict of interest for companies that want to expand their websites' scope and functionality. 
2. Have freedom in designing your site's layout
Startups can find the free web design templates that shared web hosting providers offer as a viable way to save their money to have a custom site. However, this also prevents them from standing out against their competitors.
In the competitive online market where almost every product and service has its website, it can be challenging to stand out if you only rely on free design templates. Our hosting services let you have the freedom to customize your site to your preferences to attract more online traffic.
3. Use personalized domains and email addresses
Branded business email addresses are used by every company and professional. We almost take it for granted that every company has one, and if they don't – well it doesn't make a good first impression!
Brand recognition is what you're paying for when owning a website. Using a personalized domain helps make your brand look official and credible compared to using an alt account of your google email. Professional hosting services, like Atrema, allow you to use a domain name with the corresponding email address handle for you and your staff's business accounts.
If you're contacted by someone from john77@gmail.com or John@YourBrand.com – who are you more likely to reply to, and who's going straight into the trash folder?
Having a branded domain for your business is an absolute must. With your company name on each email you send, you're putting your brand in front of as many eyes as possible.
4. Receive higher levels of data security
Data security is a concern that companies and consumers need to be wary of as more and more business transactions happen in digital spaces.  Our hosting services give you variable options in terms of the security level you want to implement with your site.
Although it's possible to choose a host that can provide you with the right amount of security from data leaks, your site can still be compromised if just one of your web host server's sites falls prey to malicious individuals.
Conclusion
We believe you should not only choose a reliable web hosting service, but a provider like Atrema that can provide you with IT support in handling any technical issues that you might face in the future. 
There's no straightforward way to prevent these complications from happening to your site, but chances are, we've encountered it before and will help to anticipate the infrastructure that can help you deal with network, connectivity and security issues before they happen!
At Atrema Technologies, we offer the best professional website hosting in Calgary to match your business needs for a digital platform. We provide Local  IT support, and business and email hosting to increase your company's online presence. Contact us today to learn more about how our local trained specialists can help improve your web hosting experience!